Some Kind Words From Our Customers
I contacted Blair at Cheshire Autotech through a friend recommendation. The following day, he was at my home to complete a remap on my Vauxhall 1.4 Sport which was lacking in performance and felt sluggish. Since the remap, the car is much better on fuel and performance has increased considerably !
"Outstanding Work"
2006 Audi A8 3.0 Tdi Quattro – DPF Removal Software & Major LIMP Mode problems
I had Blair from Cheshire Autotech to try to resolve the problem with my Audi A8 3.0 Tdi Quattro. The car had been stuck in limp mode foralmost 6 months in total, due to a D P F filter problem.
Numerous companies (including Audi and remapping/DPF removal specialists) had tried and failed to resolve this problem for me. Blair arrived to do the job on a Saturday morning extra early to accommodate me, he estimated that the job would take approximately an hour or so.
Volvo S60R 2.5T 2004 (300 BHP)
ECU removed from car with specialist tool – Background Debug Mode (BDM) Programming – Supply & install K&N (E-2019) cone filter – Throttle Body Adaption – Performance tune +35 BHP & 60Nm
Just had my S60 R remapped by Blair of Cheshire Autotech. He did an excellent job, explaining what was needed and the improvement in performance it would make. Blair carried out the work and I am pleased with the results. I would have no hesitation in recommending him to anyone looking for this kind of work in the future. A great bloke who did an excellent job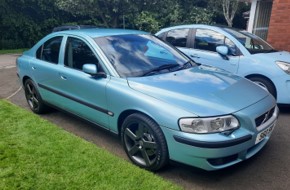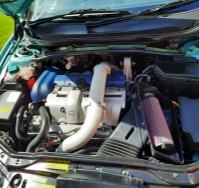 Problems with LIMP mode on my Vectra 1.9 CDTI 150 BP
I contacted Blair at Cheshire Autotech when I experienced major problems with LIMP mode on my Vectra 1.9 cdti 150 BP. I had already removed the internals of my Diesel Particulate Filter (DPF),however the car was running dreadfully. I had also blanked off the EGR valve, which was causing a fault light on my dash. "No problem said Blair", I can sort that.
When I started talking to him about the car, he suggested not only installing DPF & EGR removal software, but to combine these with a performance remap at the same time. Great, kill three birds with one stone. After a couple of runs and some fine tuning to the injector durations and boost levels, the Vectra was absolutely flying, with little or no smoke under full load. No more lumpy idle, no more limp mode and approx 185-190 BHP…. The car is now awesome. This guy knows his stuff…!
Simon (Warrington)
Audi TT – DSG Gearbox problem
My 2007 Audi TT had just been in and out of the main dealership, due to a gearbox oil leak. This proved to be a very stressful and painful experience. Apart from very poor customer service, my TT was still covered in oil, even after they claimed they had solved the problem.
When I eventually got it back however, the gear change on the DSG box was both noisy and lumpy. Having lost complete confidence in the main dealers' ability, I took my TT to Blair at Cheshire Autotech in Warrington, having been recommended by a work colleague.